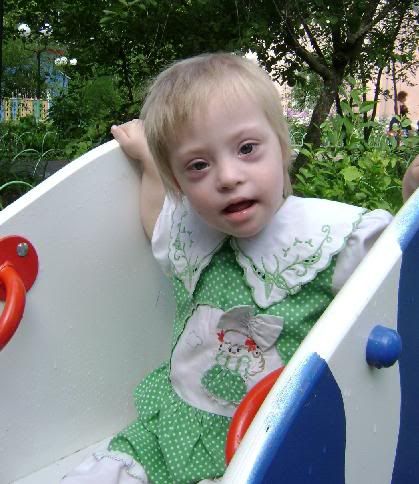 OLGA'S FUND HAS REACHED

$12,504

!!!!!!!!
So, so, so, so, so happy!!!
It's looking up. Way up! Olga is having a better and better chance of adoption before January. God truly works wonders. Thank you friends for donating. We're gonna keep pulling for her till the end. She is halfway there so you if you haven't donated and haven't put in a chance to win a prize, please
CLICK HERE
!
If this is the first time you've seen this:
Olga turns five next month. In Eastern Europe, babies with Down syndrome are deemed unacceptable at birth. Olga has spent her life in an orphanage...until now. Soon she will be transferred to a mental institution. Forever.
Lets give her a fighting chance before that happens. Direct link to donate is:
http://reecesrainbow.org/olga-r-3